This weekend was a whirlwind of dust, dogs, blisters, loss and victory.
Friday:
Badger and I were entered in Rally novice. We have never had a chance to work on dirt before so I figured we would need a little extra time to warm up. Although he was being a bit of a pill he still responded well.
We ended up with a score of 92 and our first RN leg.
Saturday:
The morning started early with Conformation at 8:30am. For Phlox's first time in the ring he did very well. Unfortunately he got 3rd out of three dogs. I really felt the just didn't care much about the puppy class so didn't put much effort into judging them.
Abba Showed in Juniors but didn't place at all. She was showing a new dog but still did very well.
Badger was taking advantage of my sick, tired state. I had very little hope of a good run and was keeping my fingers crossed just to Q.
We did our run and I knew we at least Q'd. I headed back to check out the score and saw a 100 where our score should be. So I waited for them to catch their mistake...No mistake! Badger earned his second leg with a perfect score.
Sunday:
Another early morning with Conformation. This time Phlox was all hyped up and ready to go. He didn't show as well as the day before but that didn't stop him from taking first in his class against two other dogs. His very first win!
Next Abba showed in Juniors. This time she won her class and went on to compete for best Jr. Handler.
Abba won best Jr. along with $1,000 towards collage.
My mother was the time steward at the Rally ring so I knew we were in trouble. Badger loves her and was looking for any excuse not to focus.
We started off really well. Badger was focused and working...until we passed my mother. He continued working but we ended up with a 91.
Badger earned his RN in three days.
My friend also earned her RN this weekend. Way to go
Trish and Grace
!
Grace with her ribbons
Getting ready
Look at that face.
First time in the ring
First Place, Perfect score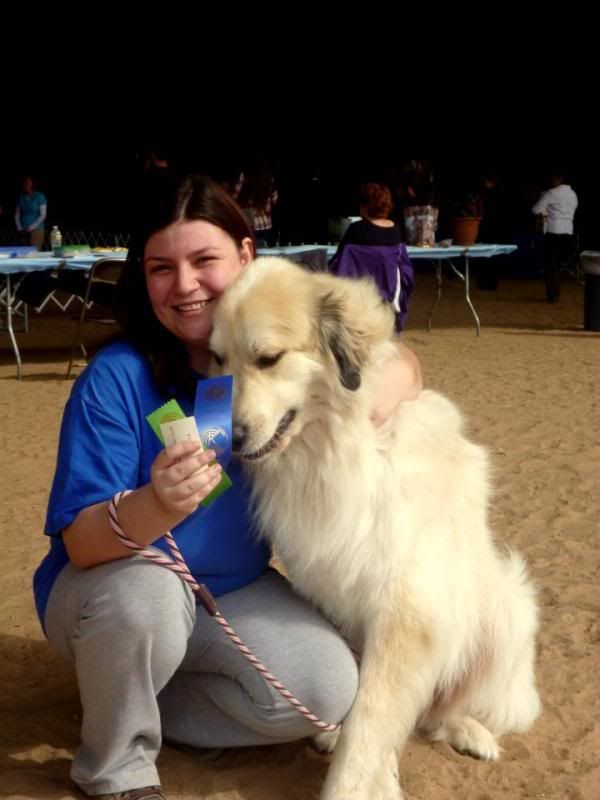 What a good boy.
Abba with Diamond