My son caught 2 little goldfish at a local festival last weekend. It was adorable watching him scoop at them with a paper net and well worth the $2 for the experience. That is until I realize that despite my promise of no more pets we now had two fish.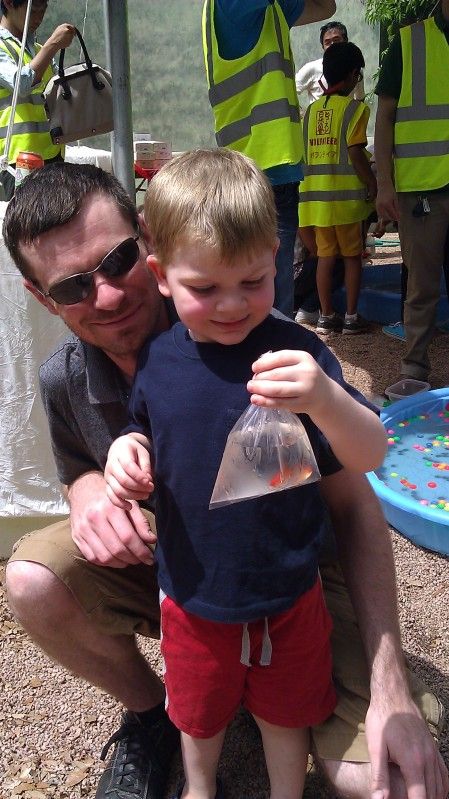 Today we embarked on a tank buying mission. It's been years since I kept fish and even though I think they are beautiful, goldfish have never been my forte. So our criteria was a small tank with filter and light that would be easy to clean because goldfish are extremely dirty.
This is what we ended up with. Even though we wanted something a little bigger my son insisted that this tank was his fishes favorite. One dragon and a few live plants later and I think it looks pretty good. The best part is that we made it out of the store for under $40. Plants, gravel tank and all.