At the park with Phlox and the kids (Sorry for the crappy cell phone pics)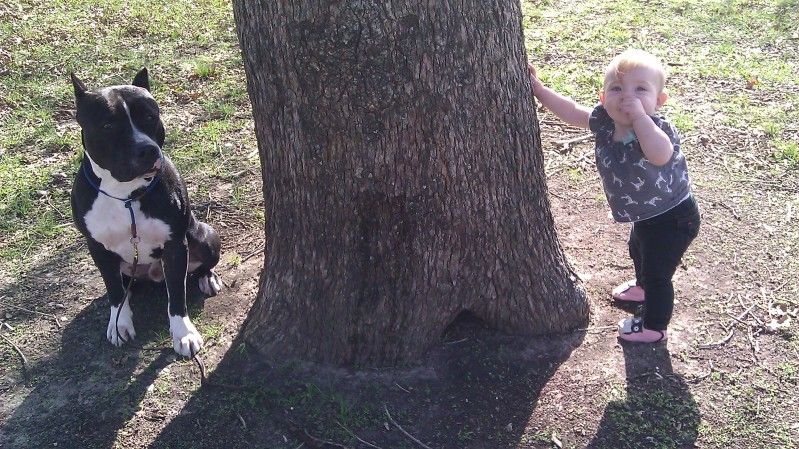 The boy on the left was so sweet. He assumed that because Phlox's leash was dragging (I had to run and scoop up my son while holding baby girl so no hands) that he had gotten away from me. He quickly picked up the leash and walked Phlox back to my stroller. The boy and his four cousins all took time to love on Phlox and even made sure to tell him good bye before leaving.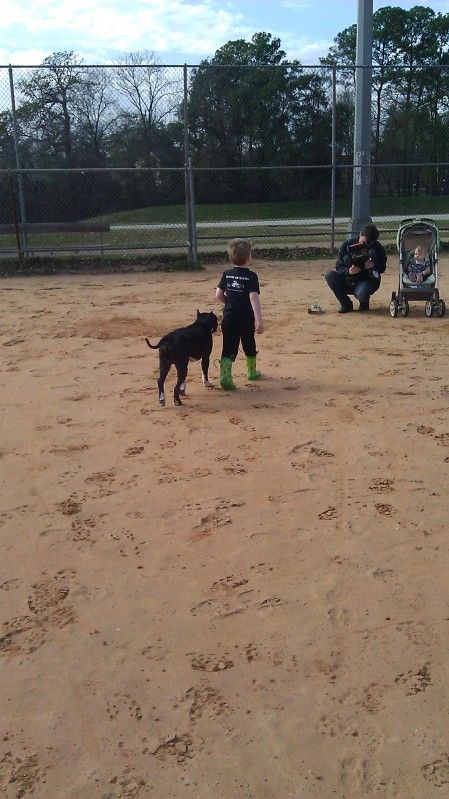 I always get mixed reactions when I take Phlox to the park. I know that at times parents are concerned about Phlox. I try to be respectful by not allowing him on the playground unless my children are the only kids there and always keeping a leash on him. However, I do not apologize for my dogs breed or looks.