My little sister flew in for a visit this weekend. It just happened to coincide with the show this weekend. I didn't plan it that way but it couldn't have worked out better. I finally had some one to show Phlox for me.
Saturday we had a pretty good day. Phlox showed fairly well and ended up with first in his class. Unfortunately the judge had other plans for winners dog so no points just a blue ribbon.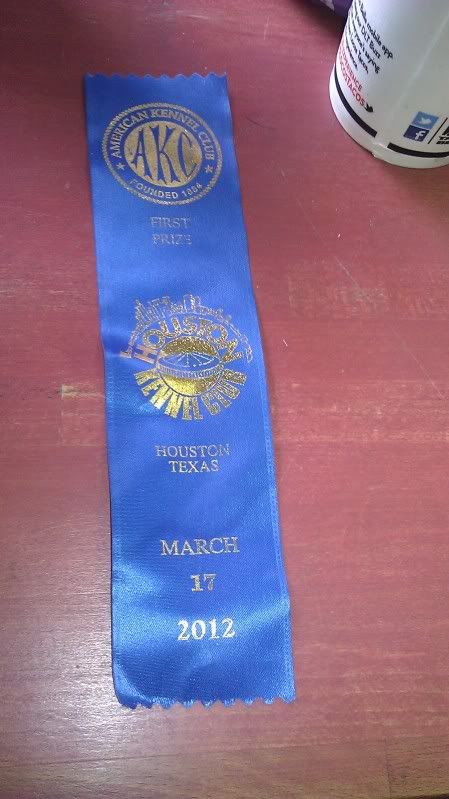 Sunday was not our day. The judge seemed to prefer a heavier, larger dog. Phlox placed third. I was a little disappointed but I'm trying really hard to not get too emotionally involved in conformation. I tell myself that it's just an opinion, hold my breath and hope for the best.
Apparently there was a little drama after the judge picked BOB. People did not agree with her choice and voiced their disapproval rather loudly.
There were more dogs in the class.
Violet didn't get to go and hang out but she did get a new collar for her show in two weeks. At least she will look good while she pretends shes never heard a command in her life.