I managed to get out of bed and actually train the dogs this today. My goal is 5 days a week. 3 days at my house or the surrounding area and 2 days at work or another facility.
I was a little disappointed to see how much Violet had forgotten. In her defense it has been a year since I asked her to do anything or taught her something new.
Phlox just didn't get why we were working in the back yard. It's like he was trying to convey "Um, mom I
play
here". All in all it was pretty good though.
Some how my son ended up with the camera so a few of the pictures are his artistic interpretation.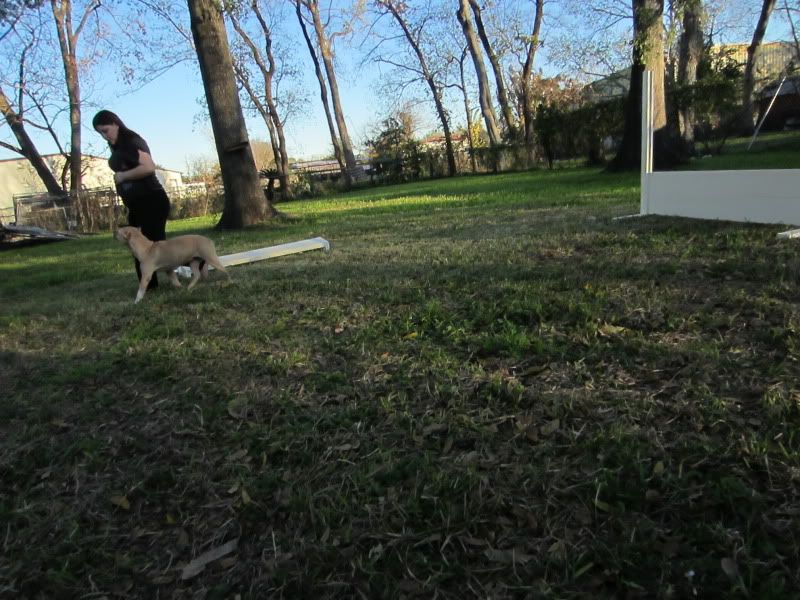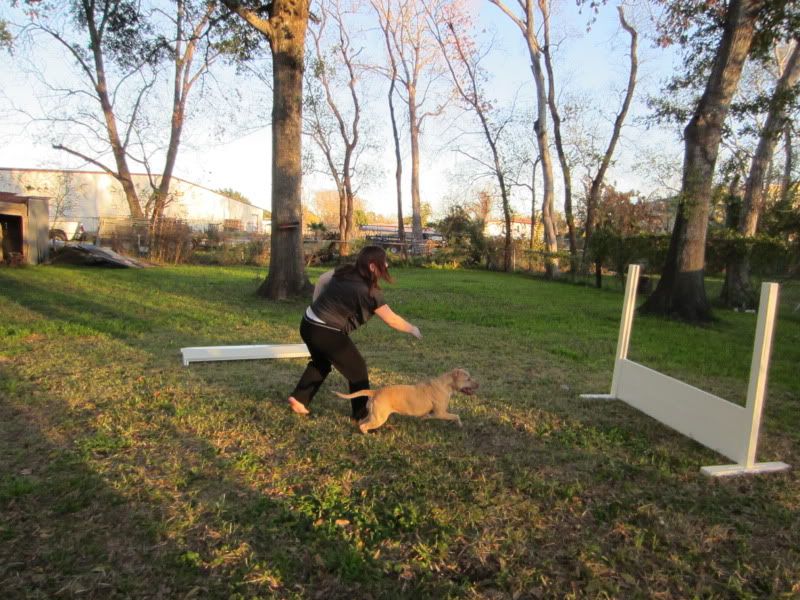 She is always rewarded with a game of fetch with her glove.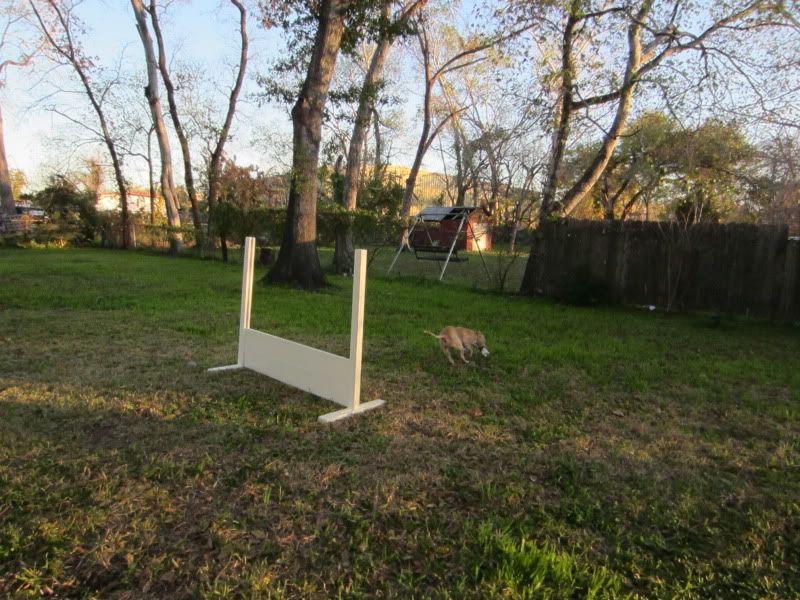 Now for Mr. Phlox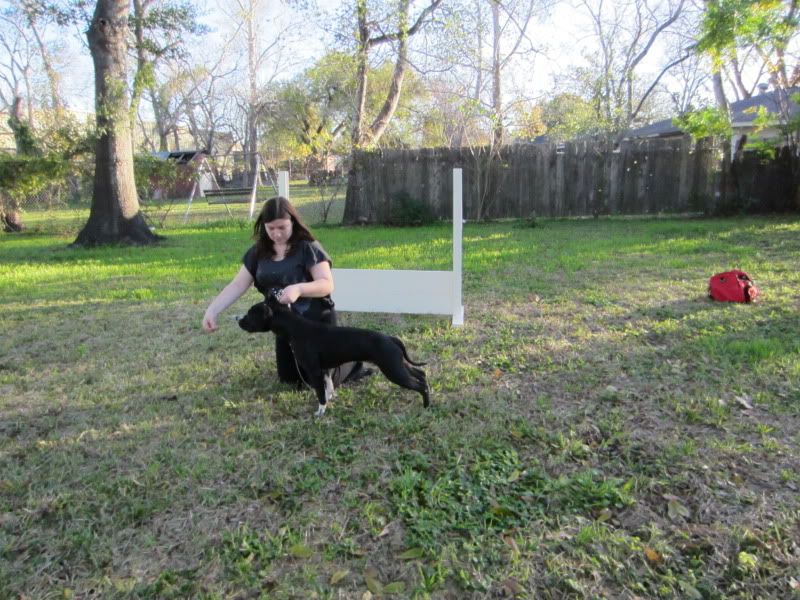 My sister moved so I am stuck showing him myself. I need a lot of work.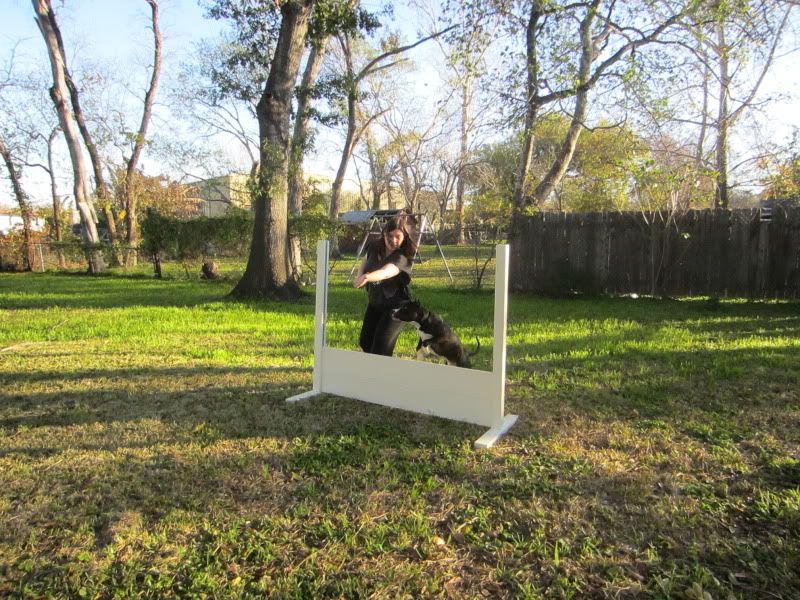 First time going over a big boy jump.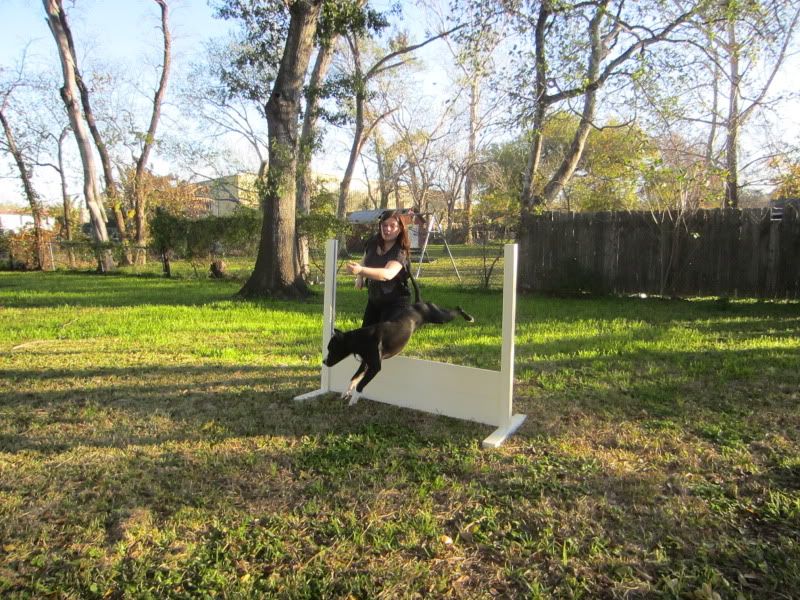 Trying to get a little focus.
A not so formal heel to warm up.